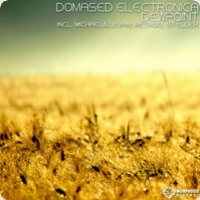 Track Dewpoint released on Morphosis Records.
Morphosis Records was founded by a Hungarian producer Adam Huszar in 2007. He is well known in the progressive music scene under name "Retroid". He created the label to release his own and similar producers productions. The label had been paid attention soon and its growing fast. We are focused on releasing quality melodic musics with emotional punch. The main policy is to keep the progressive scene alive.
Tracks on this release:
01. Dewpoint (Original mix)
02. Dewpoint (Michael&Levan and Stiven Rivic Remix)
03. Dewpoint (Retroid Remix)
04. Dewpoint (Styller Remix)
Details on Morphosis Records website.