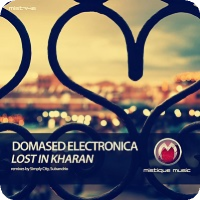 Track Lost In Kharan is out now. Big artists Simply City and Subandrio supported this track with their remixes. Both remixes are huge and bring us unique interpretations which perfectly completes original version. Once again Big "Thank You" to both artists for huge remixes and support!
Simply City made an interview for online music magazine "When We Dip", where he also talks about Lost In Kharan remix.
Lost In Kharan release is available on Beatport.